Dear Music Friends,

Wish you a splendid 2020! 

I am already grooving into the new year full swing after the recent release and smashing NL & US concert premieres of my new album 'Trumpets Around The World' with a bunch of nice projects ahead, namely upcoming tours with the Saskia Laroo Band to India, Thailand, possibly Moldavia, the UK, Croatia and more.

Tour schedule for 2020 - some highlights 
(subject to change)
Jan 10: Netherlands: Jazzclub Dizzy, Rotterdam
Jan 26: US: Baby Grand Jazz Series @ Hartford, CT
Feb 19: Netherlands: De Observant live, Amersfoort
Feb 21-23: India: World Jazz Festival @ Mumbai
April 19: Netherlands: Beauforthuis, Austerlitz
May 16: Netherlands: Amersfoort International Jazzfestival
May 21-31: Thailand: Hua Hin Music Festival
Aug 22: US: Sigourney Square Festival, Hartford, CT
Sep 11: Netherlands: Leusden Jazz
Sep 25-27 Moldavia: Ethno Jazz Festival, Chisinau

This weekend I will visit New York for the APAP conference and shortly after that 'Jazz Congress' on Monday and Tuesday Jan 13 and 14.

See here a presentation of my current projects and artistic vision by US publicist https://saskialaroo.rockpaperscissors.biz/dispatch/pu/26758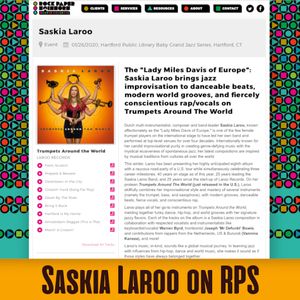 However, can't wait to play with my own Saskia Laroo Band at the Baby Grand jazz Series in my second home town Hartford, Connecticut: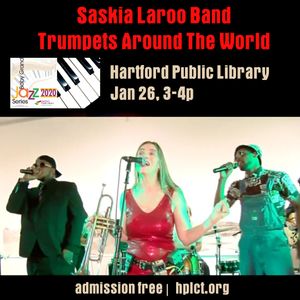 But before leaving to the US I play this Friday in Jazzcafe Dizzy, Rotterdam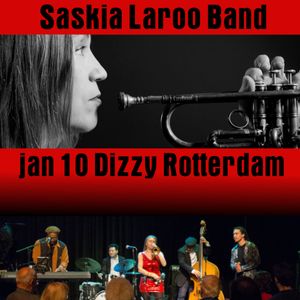 We hope to see you there or on one of the other performances, check my agenda here: https://saskialaroo.com/agenda

Surely, a big, big thanks out is not to be forgotten to all you wondrous folks, family, and friends who made my Jubilee and concert premiere of Trumpets a rollicking success. Reminisce to video recordings of these live-streamed concerts, both Het Concertgebouw and The Buttonwood Tree: savor these sterling moments.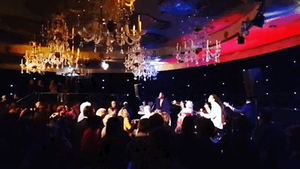 Oh and of course check out my new album and more of my music here: 
https://saskialaroo.com/new-music 

Oh and if you hear about any time and space to play, there's always room for more playing! Contact me here: https://saskialaroo.com/contact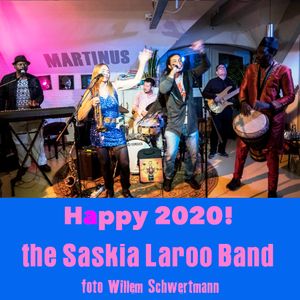 Again a splendid 2020! Let's swing into the new year by bringing sparkles of joy, mind elevation, and groove shakin' with my new album and live music,

Groovy new year's greetings,

                   Saskia Laroo and Trumpets Around The World

t +31 65 571-3113
t +1 860-869-9531
saskialaroo@hotmail.com 
www.saskialaroo.com
www.laroobookings.com